Thermal energy systems of the future – hot trends and cool solutions for cities
Thursday 17 Oct 2019
09:30 - 13:30
We are delighted to invite you to this year's Celsius Summit: thermal energy solutions of the future – hot trends and cool solutions for cities which will take place on October 17 & 18 in Brussels.
Even though there are clear ambitions for cities to become carbon neutral as soon as possible, the path to decarbonisation is not a clear and straight road. As energy systems evolve, they become increasingly interconnected, making them more robust but also more complex. One innovative example is the digital marketplace created through the Fossil-free Energy District (FED) project where actors can buy and sell heating, cooling and electricity!
By hosting FED's end conference, this year's Celsius Summit will bring together stakeholders from across Europe to connect and exchange ideas on how urban thermal energy systems are developing and how these integrated heating and cooling solutions of the future will allow smart cities to satisfy the energy needs of its citizens and businesses in a sustainable way.
If you are a city representative or city owned utility company representative and would like to share your perspective on sustainable cooling systems or system integration please contact emilia.pisani@johannebergsciencepark.com.
Click here for full program and agenda
This event is free of charge.
For more infomation about Celsius, please click here.
For more information about FED, please click here.
With the support from: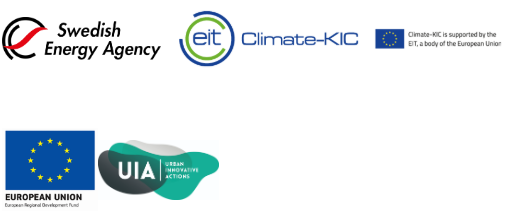 Info and registration
Thursday 17 Oct - Friday 18 Oct
09:30 - 13:30